In the realm of medical technology, innovation is the cornerstone of progress. The fusion of science and engineering continually advances our ability to diagnose and treat various medical conditions. In November 2023, Amos Scientific Pty Ltd is set to revolutionize the field of pathology and diagnostics with the launch of their latest marvel – the Apro 5 digital slide scanner. This groundbreaking device promises to redefine the way we capture, view, and analyze microscopic samples. Excitingly, Amos Scientific will debut the Apro 5 at MEDICA 2023, one of the world's largest medical trade fairs, held in Dusseldorf, Germany from November 13 to 16. Here, we delve into the significance of this new product and the event where it will take center stage.
Amos Scientific Pty Ltd: Pioneers in Scientific Innovation
Amos Scientific Pty Ltd is a renowned name in the scientific community. The Australian-based company has consistently been at the forefront of delivering cutting-edge solutions in the fields of microscopy, pathology, and diagnostics. Their portfolio encompasses a wide range of scientific instruments and equipment, designed to meet the needs of laboratories and healthcare facilities worldwide.
With a rich history dating back over two decades, Amos Scientific has earned a reputation for innovation and quality. Their commitment to research and development has led to a steady stream of groundbreaking products, each pushing the boundaries of what is possible in the realm of medical technology.
The Apro 5 Digital Slide Scanner: A Game-Changer in Pathology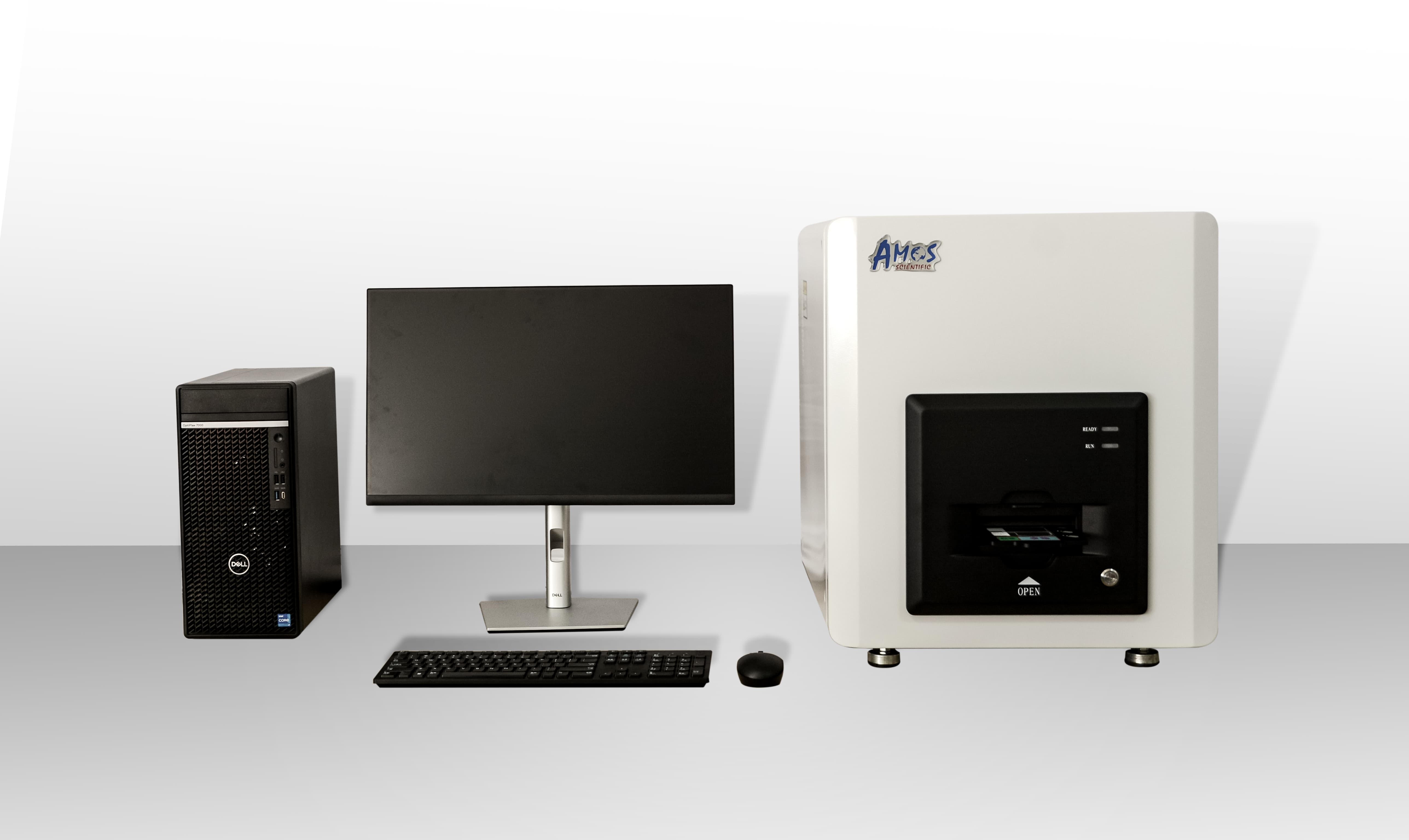 The Apro 5 digital slide scanner is the latest jewel in Amos Scientific's crown. This remarkable device is poised to usher in a new era in pathology and diagnostics, streamlining the process of slide scanning, analysis, and data management. Let's delve into some of the key features that make the Apro 5 a true game-changer: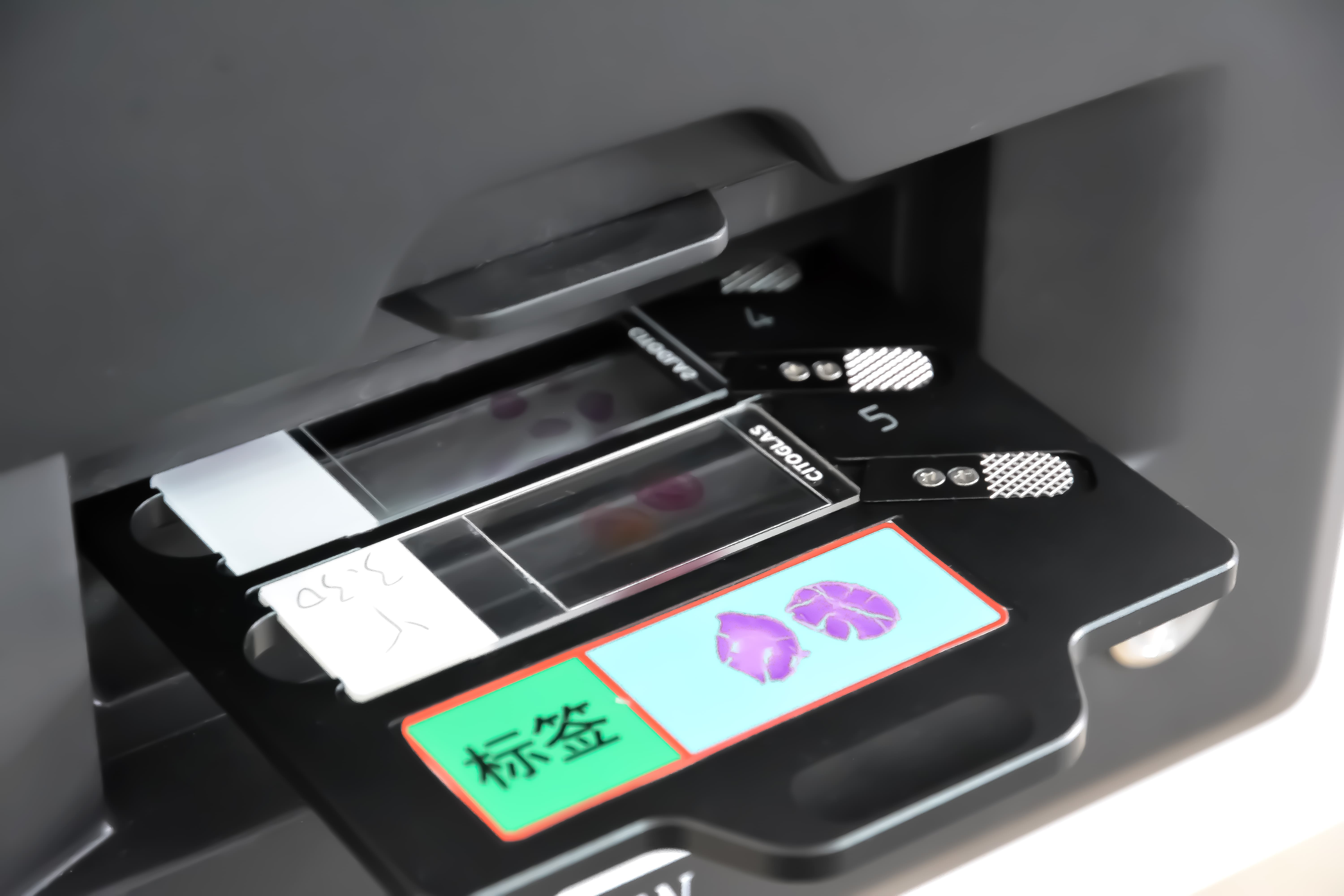 High-Quality Imaging: The Apro 5 is designed to deliver exceptionally high-quality digital images of microscopic samples. Equipped with state-of-the-art optics and advanced image processing algorithms, it offers unmatched clarity, detail, and color accuracy.
Rapid Scanning: Speed is of the essence in the medical field. The Apro 5's high-speed scanning capability significantly reduces the time required to digitize slides, enhancing laboratory efficiency and reducing turnaround times for diagnoses.
AI-Enhanced Analysis: Apro 5 incorporates artificial intelligence to aid pathologists in their work. The scanner can automatically detect and highlight anomalies, allowing for quicker and more accurate diagnosis. It can even compare and cross-reference data with vast medical databases, assisting in rare or complex case diagnosis.
Secure Data Management: The device seamlessly integrates with laboratory information systems (LIS) and picture archiving and communication systems (PACS), ensuring the safe storage and retrieval of critical patient data. This not only enhances data security but also facilitates remote access for consultations and second opinions.
User-Friendly Interface: The Apro 5 is designed to be user-friendly, with an intuitive interface that is easy to navigate. This simplifies the learning curve for pathologists and laboratory technicians.
Cost-Efficiency: In the long run, the Apro 5 is expected to result in cost savings for laboratories, as it reduces the need for consumables and streamlines workflow, making it an excellent investment in modern healthcare.
MEDICA 2023: A Global Stage for Medical Innovation

MEDICA is the world's largest trade fair for medical technology, and it has been the focal point of the healthcare industry for over 40 years. Every year, it brings together leading companies, experts, and innovators to showcase their latest products and share knowledge on the latest developments in medical technology. This prestigious event is the ideal platform for companies like Amos Scientific to introduce their groundbreaking solutions to the world.
MEDICA 2023 is slated to be one of the most eagerly anticipated editions yet. Taking place in Dusseldorf, Germany, from November 13 to 16, the event will attract healthcare professionals, researchers, and industry leaders from around the globe. With over 5,000 exhibitors and more than 120,000 visitors, MEDICA is the epicenter of medical innovation.
Amos Scientific at MEDICA 2023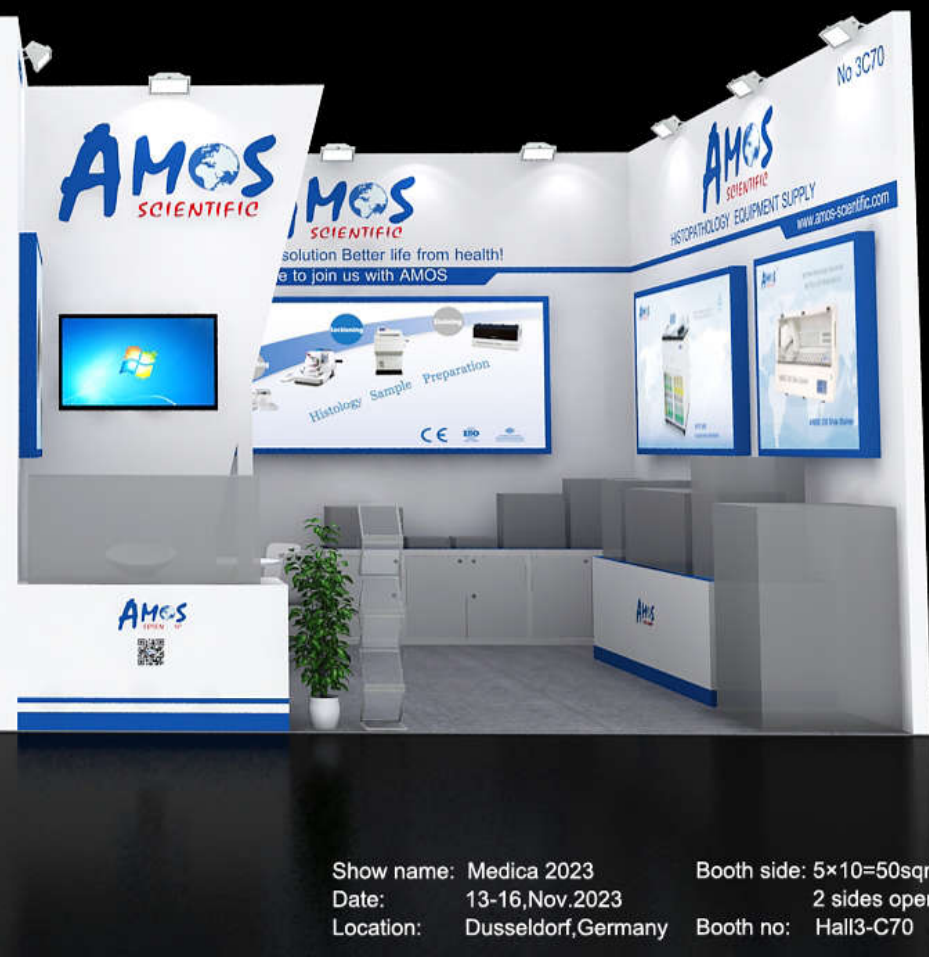 Amos Scientific is set to take center stage at MEDICA 2023 with their booth located at Hall 3 C70. Visitors and industry professionals attending the event will have the opportunity to witness the Apro 5 digital slide scanner in action, explore its features, and engage with the team of experts who developed this revolutionary technology. The presence of Amos Scientific at MEDICA 2023 underscores the company's commitment to sharing its innovative solutions with the global medical community.
The MEDICA event offers Amos Scientific a remarkable opportunity to interact with potential clients, partners, and industry experts. This engagement fosters invaluable feedback and collaboration, which are crucial for refining and enhancing their products.
Visitors to the Amos Scientific booth can expect a firsthand experience of the Apro 5's capabilities, and they will also have the chance to discuss its applications, benefits, and potential integration into their healthcare facilities. The team of experts at the booth will provide comprehensive demonstrations, answer questions, and facilitate discussions on how the Apro 5 can contribute to the advancement of diagnostics and patient care.
Conclusion

Amos Scientific Pty Ltd's launch of the Apro 5 digital slide scanner at MEDICA 2023 represents a pivotal moment in the field of medical technology. This groundbreaking device offers the potential to transform the way we capture and analyze microscopic samples, ultimately leading to more accurate diagnoses and improved patient care. Its integration of cutting-edge technology, artificial intelligence, and user-friendly design makes it a formidable contender in the market.
MEDICA 2023, with its global audience and industry prominence, is the ideal stage for Amos Scientific to unveil the Apro 5. The event promises to be a meeting point for innovation, knowledge sharing, and collaboration, making it an exciting time for the healthcare industry.
If you are a healthcare professional, researcher, or anyone passionate about medical technology, make sure to visit Amos Scientific's booth at Hall 3 C70 during MEDICA 2023. Witness the future of diagnostics as the Apro 5 takes the spotlight, and join in the conversations that will shape the future of medical technology. With Amos Scientific at the helm, we can look forward to a new era of innovation in pathology and diagnostics.